Yay!!! Two link-ups in a row? Yes!!! Thanks Tara from
4th grade Frolics
for the awesome Monday-Made It link up! Okay, so if you follow my
Facebook page
then you saw something new last night. That's right! For my Monday Made It I'd like to showcase my blog button!
It not the cutest most streamlines button out there, but it is mine and I'm proud of it. I searched high and low for a window graphic that I like (since an artist I am not) and I have to give credit to
Cheryl Seslar
for the cutesy My Lil Window designs that I found at DigiWeb Studio:
And of course, my most favorite (yes, I said "most favorite"…I trying to allow room for new loves in my crafting life) site for fonts, the font featured in my button, "Grace," is by none other than:
Don't Kevin and Amanda rock your socks all the way off? LOVE THEM!
So there! I've launched out, stretched myself, and created my own blog button! Many thanks to Lindsay at the Teacher Wife for the easy, peasy, lemon-greasy tutorial on how to make a button that you can find here: http://teacherbloggingbasics.blogspot.com/2012/08/how-to-make-blog-button.html. And here is the button for her other blog, teacher blogging basics, if you're a newbie like me :)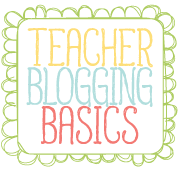 P.S. - You know that last post about the Blog Hoppin' Scavenger Hunt? Well I was having the most awful time trying to get the very otherwise cool Instagram embed code to resize for my blog's width (maybe a resign is in my future as a result?). Well enter
Digital Inspiration!
This very cool dude created an
Embed Instagram
web tool that did the trick, just sans the bells and whistles. I suppose I could have just downloaded the picture into my photobucket and loaded it from there but I was going for the complete package of IG feel without a designer's burden. Oh well. Thanks Digital Inspiration!
As always, thanks for peeking in! Now to make a really cool signature...